Mission and Vision – Making trade happen!
Make Trade is an international platform and non-profit membership organisation founded in 2011 to enable business to expand internationally and make better use of both local and global business networks.  Originally founded by a core of the swedish chambers of commerce, we are today an independent non-for profit. 
We are passionate about making trade happen. Our international consultancy platform, Sweden on the Go, is a service which enables business and organisations to free of cost search for and be matched with international consultants and expertise on international business and trade. All 140+ qualified consultants are a member of our platform. See how we can serve you on www.swedenonthego.se .
We believe in promoting trade not aid in developing countries, the only way forward if we are to succeed in creating more inclusive and sustainable growth globally. Make Trade and our membership network of international consultants have real hands on experience with developing business and trade also on complex markets.
Successful collaboration, across a wide range of sectors and geographies with local business organisations and companies, has allowed Make Trade to build valuable partnerships and networks.
Make Trade also has a good track record of promoting and inspiring more women to expand their businesses internationally. Some of our most successful partnerships are with local women business networks and women entrepreneurs. 
By making trade happen in a sustainable way, we believe we can make a difference, both to your company and you as an individual.
Become a member and Support us! Check out our services!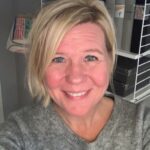 Pernilla Stålhane  – Chairperson of the Board – experience from scaling up her family business Pallmax and establishing business throughout Africa.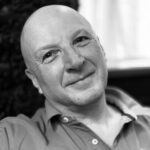 Ross Hopwood – experience from doing international business worldwide, including as export mananger for Assa Abloy in the Middle East, and scaling up small and medium sized businesses internationally. 
Charlotte Kalin – Co-founder of Make Trade, with long standing international experience from trade and business development.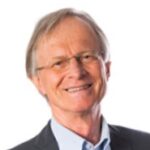 Dick Jansson – Co-founder and former chairperson of Make Trade – experienced promotor of regional business in Sweden, heading the Mid Chamber of Commerce in Sweden,  chairing the regional science park and incubator Åkroken,  the Midlanda Airport, as well as several small and medium sized businesses. 

Kirsten Åkerman – experience from communication and public affairs for the major business member organisation i Sweden, Swedish Enterprise, and from promoting business development on the island of Gotland, engaged social entrepreneur and influencer. 
Madeleine White – experienced communicator and story teller as well as  published author in science fiction. Madeleine collaborates with Make Trade, profiling Sweden on the Go consultants, as well as on trade and development projects in Iraq and Africa.  



Natalie Phalén – experienced lawyer and former general secretary for the Swedish Institute of Anti-Corruption.
Tobias Töpel – experienced entrepreneur in e-commerce with business in Sweden, Canada and the US.
Experienced in trade policy and international development cooperation with a focus on private sector support in international trade as well as women's economic empowerment.
Visiting address: United Spaces Business Center,
Klarabergsviadukten 63, Stockholm, Sweden
Invoicing address: Make Trade, Upplandsgatan 49, SE- 113 28 Stockholm TRN: 802461-8905